Window Film Provides
24/7 Safety & Security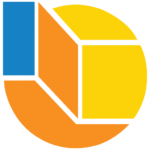 70% of all illegal entry is gained through broken glass in doors and windows. Safety and security films help provide 24/7 protection from intruders, increasing the security of your home and business.
Security films are multi layered films with specially designed bonding systems that adhere to the inside of a window or door. When an attempt is made to smash the glass, correctly installed, security film makes it extremely hard to gain access to the building as it holds the glass in place and in its frame. Many intruders simply give up on trying to get through a window if security film has been applied.
Safety films are a thinner version of security film, used when accidental glass breakage may be a problem. Often used around children or the elderly where potential accidents can occur around glass. Sporting venues, gymnasiums and homes near golf courses can all benefit from the peace of mind that safety film provides. They are also available with solar control, privacy, glare and UV reducing properties.
24 / 7 / 365 Crimestopper
Your home and business are susceptible to vandalism and theft. To a thief, a broken window is an easy target and an open door to the valuables locked inside. Your merchandise, electronics, furniture, art and other costly materials can all be damaged or gone in a matter of minutes after a criminal gains entry. Our safety and security films help eliminate a burglar's easiest access route – a broken window.
Call 250.808.7224 today to receive a complimentary consultation and quote from our window tinting experts.