Decorative Window Film
for added privacy and design elements.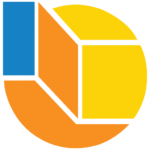 Decorative films serve both form and function in the home and work place. These films can enhance the look of a space and provide privacy. Whether to protect sensitive information, products or personal space, the options are virtually unlimited.
The importance of confidentiality and privacy in the work place and home is ever increasing. The windows in our offices and places of business often look onto people, clients and computers showing potentially confidential information. 24 hour privacy can be gained by installing frost films which give total privacy while allowing maximum daylight to pass through. Perfect for both home and office.
Give any interior space a "designer look" with an application of a decorative film. With creatively patterned films, a space can be transformed into a showpiece with that wow factor. Decorative films are designed with stripes, dots, fades, colours and frostings. Each film can be customized to fit the needs of any project, designer or application. The options are virtually endless. Limited only by ones creativity.
Removable and Easy to Clean
Films are installed using a water and soap based solution. Decorative window films are easily removed and replaced to update the appearance at a later time. This is important as landlords typically don't object to the installation. Frost films have the appearance of etched glass but at a much lower cost. Etched glass is often very hard to keep clean where frost film can be wiped and kept clean easily.
Call 250.808.7224 today to receive a complimentary consultation and quote from our window tinting experts.