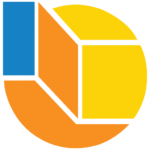 Based in the Kelowna BC, in the beautiful Okanagan Valley, Sunset Window Tinting has been installing window films since 1994. Our high quality products, with service to match, are some of the best on the market.
Sunset Window Tinting is a family owned and operated business, serving our customers for nearly 25 years. We pride ourselves on our commitment to our clients' satisfaction. From large government contracts to single window residential applications, every installation gets our full attention and commitment. We know that our business depends on our reputation, and our reputation depends on you.
Continued Care & Guarantee
At Sunset Window Tinting, our job doesn't end with the installation. We are always ready to answer any questions you may have and will follow up each install with a friendly call or e-mail. We fully support our products and strive to deliver a service we can be proud of. Sunset Window Tinting is here to ensure you enjoy the benefits of your installed window films for decades to come.
Trust us with your home & business
Sunset Window Tinting strives to bring you the best. This is reflected in the service we offer and in the products we install. When properly installed and maintained, your film will last for decades. At Sunset Window Tinting we use the most technologically advanced films available on the market and are backed by the best warranties in the business. Whether you're interested in window tinting film for your home or your commercial property, we have what you need.
Call 250.808.7224 today to receive a complimentary consultation and quote from our window tinting experts.