Get Clear Views with Dual-Reflective Window Film for Commercial Buildings
The privacy, uniform look, and solar benefits you get with dual-reflective and reflective window films make them both popular for use in commercial buildings. Both types of window film use the same powerful, reflective technology to help block heat, glare, and UV rays. Both films also reduce HVAC loads for energy savings that deliver speedy ROI. Why does LLumar® offer both?
We offer both because reflective and dual-reflective films look distinctly different when viewed from inside a building at night. Reflective film provides clear daytime views, while reflecting back indoor surroundings like a mirror at night. Dual-reflective film provides clear views to the outside both day and night. The construction of dual-reflective film is what eliminates the nighttime mirror effect. It pairs a layer of time-tested reflective solar technology on the outside with a more subtle, neutral layer on the inside.
For your next project, you can confidently recommend either dual-reflective or reflective film from LLumar. We believe in their performance and back both with a manufacturer's limited warranty*. Consult Sunset Window Tinting when you're ready to fine-tune your product selection.
*Certain restrictions apply; see dealer for warranty details.
Solar Control Window Film Resources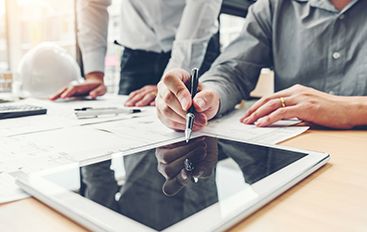 Get any document you need to specify our film for your project here, in just two easy clicks.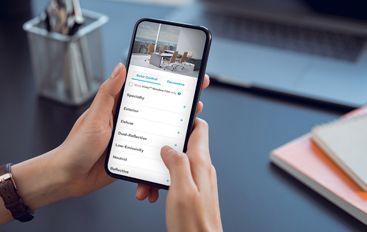 Preview solar control and decorative film transformations with our film viewer.
Call 250.808.7224 today to receive a complimentary consultation and quote from our window tinting experts.