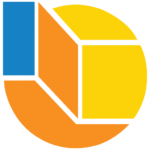 Air conditioning vs Solar control film
Your air conditioning unit may cool the house down comfortably, but at what cost? Even the most efficient air conditioner can be expensive to run. Solar control window film reduces our energy bills by decreasing the need for air conditioning during the hot summer months. Within two or three years the money saved by reducing air conditioning costs will in many cases, off-set the cost of the solar film application.
Solar control film in combination with air conditioning will increase the longevity of your air conditioning unit. If an air conditioner is kicking in and out constantly throughout the day, that unit is working much harder than a unit that only kicks in and out occasionally. Solar control film reduces the heat entering the home and therefore reduces the need for air conditioning. Saving expensive repair and replacement over the long-term.
Call 250.808.7224 today to receive a complimentary consultation and quote from our window tinting experts.